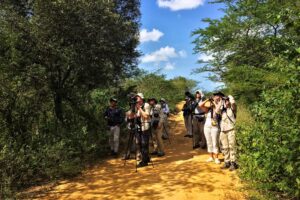 Joanne Belle-Isle
Thank you Xavier.
Satisfying a large group is not always easy, but I think the challenge has been successfully met. A little rest and life will start again! For all.
Joanne Belle-Isle. Longeuil, Quebec - Canada
February 2017 - Birding trip to Colombia
Translated with Deepl from French :
Merci Xavier.
Satisfaire un grand groupe n'est pas toujours facile, mais je pense que le défi a été relevé avec succès. Un peu de repos et la vie recommencera de plus belle ! Pour tous.
Joanne Belle-Isle. Longeuil, Québec – Canada
Février 2017 – Voyage ornithologique en Colombie
Receive our brochure